Chris Needs MBE
Award winning presenter Chris Needs MBE, MA, D.Mus hosts the famous BBC Wales late show with listeners from all round the world tuning into his "friendly garden" - one of the largest on air fan clubs. Chris speaks five languages, and a talented presenter, musician and writer.
Chris has written a number of best selling books Two autobiographies which reached Number one
"Like it is" and "There's more"
Chris has also written the " The Jenkins's's's's's" a new comedy adult cartoon, The Jenkins's's's's..... Strap Line : "The Simpsons meets the Welsh Valleys" - It's the Welsh equivalent of Mrs Browns Boys or as Chris puts it "The Dingles of Wales !" Currently under cosideration by a number of major UK TV networks and production companies.
Chris also has a new book out later this year. " The Highs and Lows".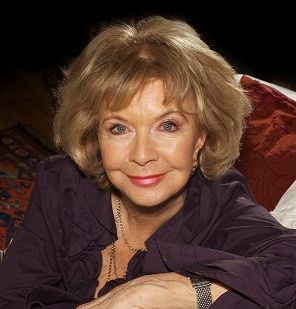 Liz Morgan
Liz Morgan s a published author and has written over 30 plays for radio television and the theatre.
25 plays for BBC Radio 4.London.
A Large number of Short Stories for BBC Radio
8 Plays for theatre (including plays on at the National Theatre Platform)
7 TV Dramas including working on weekly dramas
6 Published books
Over 20 years Journalism experience – writing in various papers/magazines
WORK AWAITING PUBLICATION
'Ticket to Paradise' - Historical fiction based on Welsh emigration to Patagonia.
WORK IN PROGRESS
'
Ring your dead Agent' - a tongue in cheek novel about a jobbing actress .
'The Fall of the house of Windsor-' stage play - comedy about the new British Republic

Jem Roberts
Born in Ludlow in 1978 and graduating from Aberystwyth University in 2000, Jem Roberts has a publishing heritage which goes back over 20 years, with extensive magazine experience - as well as being a performer, with shows all round the United Kingdom.
Although he has made himself the biographer of choice for comedy's elite - the official, authorised historian for I'm Sorry I Haven't a Clue, Blackadder, Douglas Adams, The Hitchhiker's Guide to the Galaxy and now Stephen Fry & Hugh Laurie, in 2017's Soupy Twists.
​
As a journalist, he edited titles including Pokemon World, Disney & Me and Disney's Puzzle Land, and has been a contributor as storyteller for further publications - Muffin the Mule, Disney Girl, Winnie the Pooh and many more.
​
Jem has appeared in publications as diverse as The Guardian, Rolling Stone, BBC History, The Independent, Geeky Monkey, History Revealed, GamesMaster, The Telegraph, SFX, Xbox World, Disney & Me, Total Film, BBC News online, ImagineFX and many more, and and he has appeared on BBC Radio 4 as an 'expert' on innuendo, which made him proud…
​
​
​

Mark Jenkins
Mark Jenkins has been writing for the stage, television and the big screen for over twenty years. He is a trained journalist and published author of numerous internationally-performed and published stage-works listed below, and has scripted feature films, the most recent of which, 'Playing Burton' won him a BAFTA in October 2014 as both writer and co-producer in the category 'best television feature film'. Prior to his creative writing career he was Principal Lecturer in political economy at what is now the University of South Wales. His historical volume on Aneurin Bevan and the Bevanites (323pp) was recently reprinted in a second edition and is recognised as a definitive work of reference on Labour in the fifties. After successes as a screen-writer, he conducted scriptwriting master-classes at post-graduate level. Mark has a slate of four further feature film-scripts seeking production.
Oscar Harding
Oscar is an award-winning Screenwriter, Playwright and Journalist.
His theatre work- One Way, La Famiglia and Smith- has won various plaudits and he is the creator of the online drama series Encryption, which has received press coverage and a limited series of cinema screenings. He is also the creator of the webseries Darren Pearce and Land of Barry
As a Journalist, his work for WhatCulture! magazine has received over 1.3 million views and has been praised by Ricky Gervais amongst others. He was the first European journalist outside of France to cover John McTiernan's imprisonment since Michael Hastings, and has interviewed the likes of Michael Palin, Warwick Davis and Katherine Ryan.
Oscar is also an experienced videographer. He was the behind-the-scenes interviewer for Hazel Hayes' Super Brainy Zombies and was part of the videography team at the 17th World Business Dialogue in Cologne.
Mike Tezcan
Mike has many years writing experience and has written a large number of scripts for TV and film including :
Feature Film Scripts:
"Revenge"
"Signed Shakespeare"
"Dark Rainbow" about a gay mafia in London.
"Grey Wolf"
"The Cargo"
TV:
A TV pilot called "Death Knell" Currently under consideration by a major TV network